What Happens if I Lose Weight After Breast Reconstruction Surgery?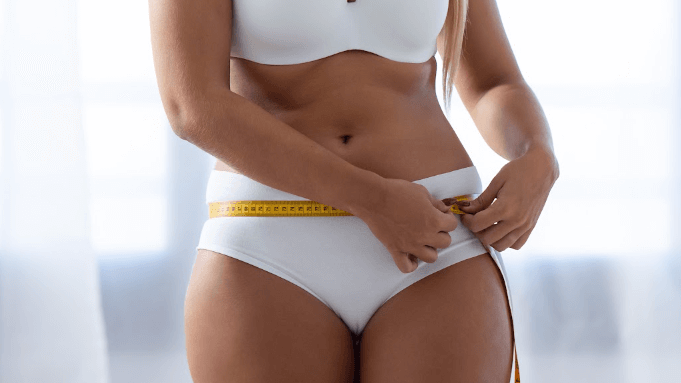 Undergoing breast reconstruction surgery is a highly personal decision and journey. It is an empowering option for many individuals following a mastectomy or lumpectomy aimed at restoring the breasts' shape and symmetry. One question frequently posed to board-certified plastic surgeon Dr. Jay Shenaq at Plastic Surgery of Houston is about the implications of weight loss after breast reconstruction. Our Houston, TX patients often wonder, "What happens if I lose weight after my surgery?"
The impact of weight fluctuations post-reconstruction
Weight fluctuations can have an effect on your breasts after reconstruction surgery. When you lose weight, fat tissues are reduced all over your body, including your breasts. This reduction can lead to changes in shape, size, and the overall appearance of your reconstructed breasts. The changes aren't just about size; weight loss can alter the firmness and feel of your breasts as well. While the changes depend on how much weight is lost, it's important to remember that everyone's body responds differently to weight loss. Therefore, it's crucial to maintain a dialogue with your surgeon about any planned or unexpected weight changes.
Reconstructive breast surgery options and weight loss
At Plastic Surgery of Houston, we offer an array of reconstructive breast surgery options tailored to your body type, overall health, and personal preferences. These options include implant-based reconstruction or a flap procedure using your own tissue. Weight loss can affect both types of reconstruction, altering the aesthetic and tactile results. Depending on the type of surgery, your surgeon may need to adjust the surgical plan or discuss additional procedures to maintain the desired appearance. During your consultation, Dr. Shenaq will discuss these potential changes and how they could impact the results of your breast reconstruction surgery.
Ensuring optimal results with weight management
Dr. Shenaq and the Plastic Surgery of Houston team are committed to helping patients achieve the best possible outcomes from their breast reconstruction surgery. For optimal results, we recommend patients reach and maintain their ideal weight before the surgery. A stable weight ensures that surgical planning and outcome prediction are as accurate as possible. If weight loss is planned or unavoidable after your procedure, discussing this with Dr. Shenaq is crucial. Open communication allows for timely adjustments and interventions, minimizing the potential impact on your reconstructed breasts. Through this shared effort, we aim to make your breast reconstruction a fulfilling journey toward body confidence.
Find out more about breast reconstructive surgery in Houston
Do you still have concerns about weight loss after breast reconstruction? At Plastic Surgery of Houston, we understand these worries and are here to support you every step of the way. If you're in Houston, TX, or nearby areas, and have questions about weight loss after breast reconstruction, look no further. Schedule a consultation with Dr. Jay Shenaq today. Let our experienced and compassionate team confidently guide you through your reconstruction journey, offering personalized options and quality care. Your comfort, safety, and satisfaction are our top priorities. Rest assured; you're in good hands for your reconstructive journey.