What is Breast Lift Surgery?
As time passes, pregnancy, nursing, excessive weight loss, and gravity have adverse effects on women's breasts, causing them to lose their elasticity and firmness. Breast lift surgery, also known as a mastopexy, transforms sagging breasts by returning them to a more youthful shape and position. Houston, TX board-certified plastic surgeon, Dr. Jay Shenaq, uses a cutting-edge technique that removes and tightens excess skin, positioning the breasts higher on the chest wall. An augmentation might be suggested to restore the breasts to a larger size. During your consultation, we will listen to your concerns and needs, and develop a unique treatment plan to best reach your cosmetic goals.
There are multiple factors that can influence the breasts to sag or droop, whether it's the natural aging process, pregnancy, or dramatic weight loss. A breast lift in Houston, TX at Plastic Surgery of Houston can help restore an increasingly perkier breast appearance with a wide variety of benefits to refresh and improve your feel, including:
Minimizes breast limpness and lowering

Raises and firms up the breasts

Improves the form and attractiveness of breasts

Supports the breasts with a tighter appearance

Improves nipple shape

Addresses breast asymmetry (when one breast is different than the other)

Gives a lifted, perkier, younger look to the breasts

Reduces the size of the areolas for a smaller, improved aesthetic

Decreases chafing beneath the breasts
Breast Lift Reviews
"Awesome Dr. - I never thought I would get any type of plastic surgery. But after being diagnosed with breast cancer, I was referred to Dr. Shenaq. I decided to have a lumpectomy and breast lift. I wa scared, and didn't know what to expect. But once you meet Dr. Shenaq, you know you are in very good hands. Dr. Shenaq is a wonderful surgeon, very knowlegeable and patient. I would ask him the same questions on every visit. He would always answer them as if it was my first time asking. I am very pleased with the outcome. I feel and look great. He will definitely be the only plastic surgeon I would ever use and I would definitely refer him to any one. And for an added bonus, he has an amazing staff. Thank you for turning this difficult situation into something positive."
- W. /
Vitals /
Sep 25, 2015
Previous
Next
Who is a candidate for a breast lift?
During your breast lift consultation, you will receive a thorough assessment where the surgeon will evaluate your current breast size and shape by taking measurements. The surgeon may also assess the breast symmetry, skin elasticity, and bone structure during your consultation. Candidates for breast lift surgery should be non-smokers in good health who have a least one of the following concerns:
Decreased breast volume
Altered breast shape
Pendulous breasts
Asymmetrical breasts
Large or stretched areolas
Downward pointing nipples
How long is recovery after breast lift surgery?
There are three different types of breast lift incisions that may be used depending on your unique factors. The doctor will choose one or more incision patterns for your operation based on the current size and elasticity of your breasts and areolas. After breast lift surgery, you will be wrapped in a sterile surgical dressing and a medical compression bra. We recommended that you wear something comfortable since your chest will be swollen and sore for approximately 1 – 2 weeks. All patients are advised to take it easy the first 2 – 3 weeks after surgery and avoid physical activities. A full recovery can take anywhere from 6 – 8 weeks. Please call our office immediately if you have any questions or concerns during your recovery.
What to expect during breast lift surgery
To give you the best results, we use only cutting-edge breast lift techniques and place incisions in areas of the breast that are less visible or easily covered. You will be given instructions on how to care for your surgical wounds during your recovery to speed your healing and minimize the appearance of scars, but all patients will have some degree of scarring.
In some cases, your best results will require moving the nipple to a higher position once the extra skin or stretched-out areola is repaired. This will improve the overall appearance.
During the initial consultation, we are happy to help you learn more about the differences between a breast lift and breast augmentation and give our opinion on which procedure is best for your goals. Some patients may have a breast augmentation combined with a breast lift to get a fuller and perkier bust.
How much does a breast lift cost?
During your initial appointment, Dr. Shenaq will listen to your wants and aesthetic goals before developing your personal treatment plan. Following that, he can estimate your costs. When done well, a breast lift will significantly improve your physical appearance, so it is important to concentrate on having an experienced surgeon with extensive training, like Dr. Shenaq, rather than costs. To help make cosmetic surgery easier to afford, Plastic Surgery of Houston can help you find low-interest medical financing.
Do I need a breast lift or breast implants?
Whether you should get a breast lift, an augmentation with implants, or both depends on your unique goals. A breast lift will oftern enhance the shape and fullness of your breasts with no need for implants. Dr. Shenaq will assess your physical condition, listen to your goals in your consultation, and then make a decision whether you would benefit from a lift, implants, or a breast augmentation plus a lift.
Will my nipples be moved?
Generally, the nipple-areola complex will be moved up in the breast lift. If your areolas are excessively large or stretched, Dr. Shenaq can then include an areola reduction in your surgery. This can be discussed during your appointment so he can decide on the ideal incision pattern to use in your breast lift.
How long will my results last?
With proper care after surgery, your results should last for many years. Your breasts will still age normally, which means you might begin to see loose and sagging skin in time. Factors such as significant weight loss or gain can change your results; therefore, it is best to maintain a steady weight following your breast lift. Pregnancy or breastfeeding after a breast lift may also affect your results, which is why Dr. Shenaq recommends patients wait until they are finished having children to get a breast lift.
Can a breast lift fix asymmetry?
A lift can improve asymmetry in your breasts if they are different in size, firmness, or degree of sagging. Dr. Shenaq will assess the appearance and physical condition of your breasts during your consultation and talk about how a breast lift can help. During your lift, he will adjust the tissue — so your breasts are equal in position and size for symmetry.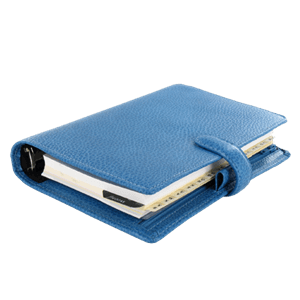 If you have drooping breasts that make you feel uncomfortable and self-conscious, consider how you will feel after breast lift surgery to restore the appearance of your body. Please contact our office and schedule a consultation to learn more about the process of breast lift surgery and how a breast lift can benefit you.
Related Procedures