what is Breast Implant Revision?
Women who are not happy with the appearance of their first breast implants or if decide that they want changes down the road should consult with a trusted plastic surgeon. Breast augmentation revision surgery performed by our board-certified plastic surgeon, Dr. Jay Shenaq, can correct problems with older implants like bubbling, rippling, or implant rupture. Dr. Shenaq can replace implants with newer-generation ones to change the shape, size, or appearance of existing implants or he can remove them, if a woman desires. While breast revision surgery can be complicated, our team at Plastic Surgery of Houston has been known to help patients get beautiful, satisfying results.
Reviews
"Dr. Shenaq has been amazing with my reconstruction. I am so grateful for all he has done to help me. His staff is amazing as well. I can't thank them enough, my life is forever changed."
- L.P. /
Google /
Jan 17, 2022
"I am grateful to have Dr. Shenag on my care team. Before going into a bilateral mastectomy surgery, I thought I would need an additional surgery for the reconstruction, but Dr. Shenag was miraculously able to do immediate reconstruction to save me from having another surgery. Not only he saved me from going through another painful surgery, he again miraculously reconnected the damaged nerves for me to be able to feel sensation again, Unfortunately, pain is the first sensation I feel but I know it is only temporary since it takes time for nerves to heal. I can't thank Dr. Shenag and his staffs ( Jessica & Desiree) enough for taking care of me…🙏🙏🙏"
- N. /
Google /
Jan 22, 2022
"Given a breast cancer diagnosis is a gut punch.  Having the right team surrounding you is vital in your process to the road to recovery to the "new you". If you are looking for your team, make sure you choose Dr. Jay Shenaq with Plastic Surgery of Houston.    I was never placed in the hands of a Physician's Assistant at any follow up visit.  Dr. Shenaq carefully monitored my recovery personally for my reconstruction from start to finish due to a bilateral mastectomy.   He is voted numerous times as a Patient's Favorite Surgeon in Houston and there's a reason, he's mine for sure!"
- M.J. /
Yelp /
Dec 30, 2021
"Hands down the best doctor, physician, surgeon and medical professional that I have ever had an experience with. Dr. Shenaq seamlessly balances bedside manner, a relentless pursuit for accomplishing the desired results all while setting realistic patient expectations and making you feel as though you are the only patient he is seeing. His attention to detail is beyond measure. The quality of his work is an art-form and he will take all the time in the world he needs and that you need from the moment you meet for a consultation to not giving up until he is satisfied in the operating room, and then any follow up consultations and appointments afterwards. He sees it through to the end and keeps the relationship going and is accessible. The most approachable Doctor I have ever met and although he does this work everyday...each patient, each approach is unique and tailormade. I was hopeless I could ever be confident again and Dr. Shenaq gave that back. I am forever grateful. Thank you!"
- F.D. /
Healthgrades /
Jan 04, 2021
"Super thorough and efficient. Total attention to detail. Extremely kind and friendly. I cant thank you enough for giving me exquisite care. Dr Shenaq and his staff Marsy and Brenda I will always be grateful for. God bless all of you.🤗🤗🤗💖💖💖"
- M.I. /
Google /
Jul 18, 2020
Previous
Next
do i need breast implant revision?
Usually, a breast revision surgery is performed for:
Medical reasons
Cosmetic reasons
Implant exchange
how long is recovery from breast implant revision?
During your consultation, the surgeon will listen to your concerns and cosmetic goals before making recommendations for a specific treatment plan. Since each implant revision surgery is unique to the patient's situation, the surgical technique and length of surgery and recovery will vary. You should expect a longer recovery time for multiple or extensive revision surgeries that involve removing scar tissue or removing loose skin. A revision that replaces a breast implant usually allows for the shortest recovery period. If you suspect your breast implant has ruptured, please seek medical attention immediately.
what are symptoms of breast implant problems?
Implant ruptures are rare, but it does require revision surgery. A ruptured saline implant may appear to be deflated and flattened, but the saline is safely absorbed by the body. When a silicone implant ruptures, the gel doesn't move, but there is an obvious difference in firmness and the shape of the breast. In most cases, the silicone is still contained within the implant and does not harm the body.
Double bubble deformity creates an unnatural indentation in the breast and looks like the implant has fallen out of position. Visually, the breasts will appear unattractively doubled underneath the crease. This usually occurs if the implants were not properly positioned during the augmentation surgery. It can also happen if there is too much scar tissue around the implant itself. Breast revision surgery is the only way to amend this situation as the situation will not correct itself. The surgeon may also use a surgical mesh to reinforce the implant and keep it from moving.
Scarring (capsular contracture) can cause a hardening of the breast, which occurs more often in saline implants. There is always a risk of scar tissue forming around the breast implant once it has settled into the chest, which shifts the implant out of place and hardens the breast. In this case, a surgeon would have to remove the scar tissue with a procedure called a capsulectomy.
Breast rippling is a visible wrinkling beneath or on the side of the breast. This can often be seen under clothes. Rippling can happen with any augmentation patient, but it is most common with women who are thin and have very little muscle under the breast. Saline implants cause rippling more than silicone implants. This complication is not a health risk, but it does lead to unattractive, wrinkly breasts.
How much does breast revision surgery cost?
Your cost for breast revision surgery can vary greatly based on what needs to be done. In your consultation, Dr. Shenaq will listen to your concerns and goals before completing a physical exam to assess your current implants. Then, he can explain your options before creating your surgical plan. The cost of breast revision surgery will depend on the extent of the procedure, as well as what you choose for your new implants. It's better to focus on getting great results by selecting an experienced board-certified plastic surgeon, like Dr. Shenaq, instead of the cheapest surgeon. To help make your surgery easy to afford, Plastic Surgery of Houston accepts several payment methods, and we can give you information on low-interest medical financing.
What if Dr. Shenaq wasn't my original surgeon?
Dr. Shenaq can perform your revision surgery even if he was not the surgeon who did your original breast augmentation. Revision surgery can be more difficult compared to augmentation surgery if you want dramatic changes or have problems, so it is important to select a surgeon like Dr. Shenaq, who has years of advanced training and experience in breast surgery. Dr. Shenaq also welcomes his patients to return to Plastic Surgery of Houston for breast revision surgery after their original augmentation surgery if they notice a problem or want new implants.
What about loose skin?
When you are having your implants removed or are changing to a significantly smaller size of implants, you may need to have excess skin removed during your surgery. After hearing your goals and assessing your current implants, Dr. Shenaq can discuss the need for a breast lift to remove sagging skin. If you lose a lot of weight, get pregnant, or breastfeed after breast augmentation surgery, a revision combined with a lift can help you get better results.
Will there be new scars?
Whenever possible, Dr. Shenaq will make incisions for breast revision surgery in the original augmentation incisions. However, if this isn't possible, he will place the revision incisions where they will be less visible. Revision surgery may use a transaxillary incision (through the armpit), a periareolar incision (on the lower border of the areola), an inframammary incision (beneath the fold of the breast), or TUBA incision (through the belly button). Dr. Shenaq or a member of his team will explain scar care instructions — so your incisions heal flat and blend with your normal skin.
Do I have to change my implants?
While implants are long-lasting, they will need to be replaced eventually. Once you've had augmentation surgery, it's important to have your implants checked regularly so Dr. Shenaq can help you decide if your implants need to be exchanged. With so many advances in the medical field, you may prefer the new implant shapes and types to get a better outcome during breast revision surgery.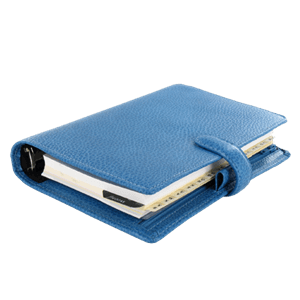 We want everyone to be happy with their breast augmentations, so we offer breast revision surgery (even if it is to correct another surgeon's work) to help you reach your cosmetic goals. Please schedule a consultation at our office to learn more about your revision possibilities.
Related Procedures