what is a Mommy Makeover?
Houston, TX board-certified plastic surgeon, Dr. Jay Shenaq, works with women frequently who wish to have their pre-pregnancy shape back. Even though childbirth is an outstanding moment for many women, it usually does alter the tightness and shape of various body parts, which can leave one feeling limited on how to make improvements naturally. The great news is that it is possible to reclaim a youthful, slimmer, tighter figure thanks to the help of the mommy makeover surgical procedure performed at Plastic Surgery of Houston. This body contouring treatment uses a blend of skin tightening and fat reduction methods to target both the upper body (arms and breasts), and lower (such as the tummy). Primarily any area affected by nursing, weight gain or loss, etc. can be repaired. In addition, nonsurgical remedies can be used to correct surface irregularities, such as skin problems or stretch marks, due to the rapid fluctuation and stretching of the skin, tissue, and underlying muscles during pregnancy.
What are the benefits of getting a mommy makeover?
Our Houston, TX patients who receive a mommy makeover enjoy a number of benefits from their procedures, including:
Achieve multiple cosmetic procedures at one time, rather than various recovery periods
Satisfaction with overall shape and size of your body, possibly for the first time in a while
Minimization of some of your body's changes, including stretch marks and loose skin
Restoration of breast shape, size, and perkiness
is a mommy makeover right for me?
The right candidates for body contouring and mommy makeover are individuals who have undergone pregnancy, childbirth, and nursing and who have worked to get a toned, slimming appearance through a consistently healthy lifestyle with little result. For many women, surgery is recommended to attain their pre-pregnancy figure. If you have completed childbearing but you are displeased with the imperfections left behind, such as lifeless, deflated breasts, loose abdominal skin, or unwanted fat tissue in the hips, thighs, and buttocks, a mommy makeover procedure could help you. The goal is to reclaim your pre-pregnancy body so you can resume life without additional concern about your body.
Reviews
"Dr. Shenaq has been amazing with my reconstruction. I am so grateful for all he has done to help me. His staff is amazing as well. I can't thank them enough, my life is forever changed."
- L.P. /
Google /
Jan 17, 2022
"I am grateful to have Dr. Shenag on my care team. Before going into a bilateral mastectomy surgery, I thought I would need an additional surgery for the reconstruction, but Dr. Shenag was miraculously able to do immediate reconstruction to save me from having another surgery. Not only he saved me from going through another painful surgery, he again miraculously reconnected the damaged nerves for me to be able to feel sensation again, Unfortunately, pain is the first sensation I feel but I know it is only temporary since it takes time for nerves to heal. I can't thank Dr. Shenag and his staffs ( Jessica & Desiree) enough for taking care of me…🙏🙏🙏"
- N. /
Google /
Jan 22, 2022
"Given a breast cancer diagnosis is a gut punch.  Having the right team surrounding you is vital in your process to the road to recovery to the "new you". If you are looking for your team, make sure you choose Dr. Jay Shenaq with Plastic Surgery of Houston.    I was never placed in the hands of a Physician's Assistant at any follow up visit.  Dr. Shenaq carefully monitored my recovery personally for my reconstruction from start to finish due to a bilateral mastectomy.   He is voted numerous times as a Patient's Favorite Surgeon in Houston and there's a reason, he's mine for sure!"
- M.J. /
Yelp /
Dec 30, 2021
"Hands down the best doctor, physician, surgeon and medical professional that I have ever had an experience with. Dr. Shenaq seamlessly balances bedside manner, a relentless pursuit for accomplishing the desired results all while setting realistic patient expectations and making you feel as though you are the only patient he is seeing. His attention to detail is beyond measure. The quality of his work is an art-form and he will take all the time in the world he needs and that you need from the moment you meet for a consultation to not giving up until he is satisfied in the operating room, and then any follow up consultations and appointments afterwards. He sees it through to the end and keeps the relationship going and is accessible. The most approachable Doctor I have ever met and although he does this work everyday...each patient, each approach is unique and tailormade. I was hopeless I could ever be confident again and Dr. Shenaq gave that back. I am forever grateful. Thank you!"
- F.D. /
Healthgrades /
Jan 04, 2021
"Super thorough and efficient. Total attention to detail. Extremely kind and friendly. I cant thank you enough for giving me exquisite care. Dr Shenaq and his staff Marsy and Brenda I will always be grateful for. God bless all of you.🤗🤗🤗💖💖💖"
- M.I. /
Google /
Jul 18, 2020
Previous
Next
what is included in a mommy makeover?
A mommy makeover is a body contouring treatment, tailored for each woman based on the specific body areas to be reshaped. Many procedures can be paired together; the most common treatments are liposuction of the flanks and lower back, as well as breast lift surgery, breast implants, and tummy tuck surgery. The mommy makeover surgeries are performed using general anesthesia and taking into account the number of treatments, it could take within 3 – 7 hours. In addition, an overnight stay at the hospital might be necessary. To create an additional glow, nonsurgical skin procedures, such as laser treatments and injectables, that can be applied to diminish facial lines and diminish surface issues.
how long is recovery from a mommy makeover?
This cosmetic body contouring procedure is considered an invasive treatment and can surgically cover a large portion of the body. After a recovery period in the hospital, patients will begin to recover at home with the post-operative instructions we supply and rest. Recovering from this surgery is generally a gradual process. Moving around and walking straight will be hard the first week or so, and a step-by-step home healing protocol will be provided to help the incisions and sutures heal effectively. Most patients find the recovery phase can take about 6 months. Even though the primary healing aspects could take months, most patients are able to return to a normal routine within a couple of weeks. Resuming exercise should wait for around 2 months. Regardless of recovery time, this surgery can be an amazing journey for women, providing them with a renewed self-esteem once again.
How much does a mommy makeover cost?
The cost of a mommy makeover will vary depending on which procedures are part of your surgical plan. During your consultation, Dr. Shenaq will need to create your treatment plan before he will be able to discuss possible costs. A mommy makeover is an investment in rejuvenating your confidence after having children, so it's important to concentrate on reaching your goals instead of the cheapest surgeon. Plastic Surgery of Houston takes many payment methods, and we give you information on finding low-interest financing to make your mommy makeover affordable.
How do I decide what to include in my mommy makeover?
During your consultation with Dr. Shenaq, he will listen to your concerns and goals before examining your body. Following this, he can give you suggestions on what to include in your mommy makeover. Typically, women select a breast surgery (augmentation and/or a lift) together with liposuction and a body lift.
What about nonsurgical treatments?
Childbirth and pregnancy can take a toll on your body, so nonsurgical treatments usually aren't enough to produce the results you want. During your consultation, Dr. Shenaq can discuss both nonsurgical and surgical treatments. Based on your concerns and goals, he will tell you if treatments like nonsurgical liposuction (for example, CoolSculpting®) or noninvasive skin tightening can be helpful.
Will I have scars?
Although a mommy makeover offers a rejuvenated shape, it does leave some scarring. Dr. Shenaq will make every effort possible to create small, clean incisions. Most scars will be placed — so they can be covered with swimsuits and underwear. When reviewing your recovery care instructions, Dr. Shenaq or a member of his team will go over scar care — so your incisions heal and fade.
What if I get pregnant again?
Ideally, you should wait to have a mommy makeover until your family is complete so your results are not compromised. Generally, all treated areas of your body are at risk for changing if a subsequent pregnancy were to occur. If you have another child after your mommy makeover, another surgery may be performed to refresh your results.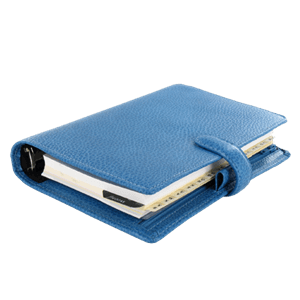 Even with intentional effort to loose those remaining pounds, if you are still aggravated at the outcome, we invite you to contact our office to learn more about the mommy makeover procedure. Lifeless breasts, excess skin, and other skin irregularities can be repaired with this custom surgery. During the consultation process, we will address your concerns and aesthetic goals and create a tailored surgical plan to repair each area. Using the latest medical breakthroughs and surgeon talent, it is possible to have the silhouette you desire.
Related Procedures