When Will Breast Implants Begin to Settle After Breast Reconstruction Surgery?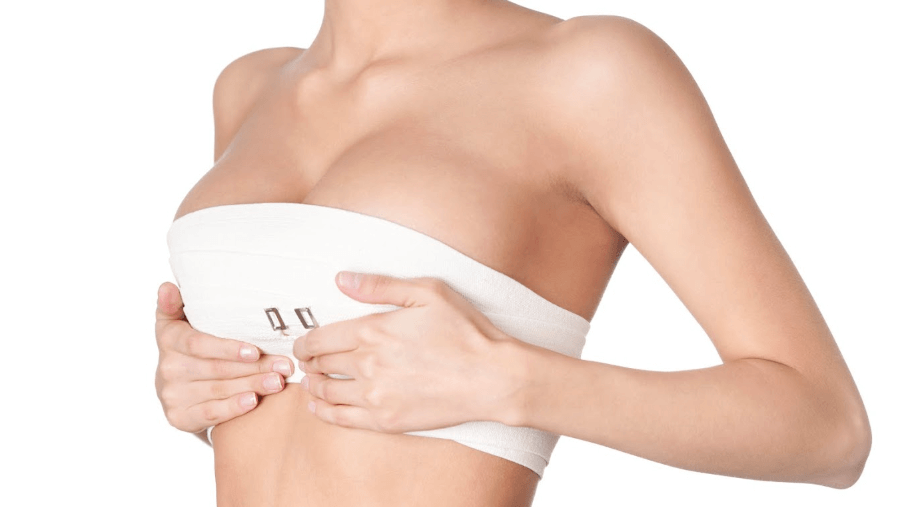 After breast reconstruction surgery, implants will begin to "settle" into place. Settling is normal, but many women do not know what to expect prior to their procedures.
At Plastic Surgery of Houston, TX, internationally recognized, board-certified plastic surgeon Dr. Jay Shenaq is here to answer his patient's questions about how the body changes after breast reconstruction surgery.
Keep reading to learn more about how and when breast implants settle over time.
What does it mean for breast implants to "settle" after breast reconstruction surgery?
There are a few different phrases for what takes place as breasts settle into place after surgery. Settling is also referred to as "dropping" or "fluffing." While "drop and fluff" may sound like a bad thing, it's a perfectly normal part of the healing process.
After breast reconstruction surgery, breast implants may settle or adjust in position over time. The settling process varies from person to person and will depend on factors including:
Implant size.

Type of implant used.

The condition of the natural tissue and muscle.

Your individual healing process.
Immediately after surgery, breast implants may appear higher on the chest and be swollen. Gradually, they "fall" into a more natural position. As this happens, the breast shape may also change, and the implant can become softer and more natural-looking.
Is there a chance my breast implants won't settle correctly?
It's important to note that breast implants do not settle the same way for everyone, and some patients may not experience significant settling. In some cases, implants may not settle symmetrically. In that case, Dr. Shenaq may perform a revision surgery to correct any asymmetry.
Monitoring the settling phenomenon after breast reconstruction surgery is one of the many reasons it's vital to follow up with Dr. Shenaq during the healing process. He will monitor your progress to make sure everything is healing as expected.
How long does it take for breast implants to drop and settle after reconstruction surgery?
The settling process could begin in the days and weeks following breast reconstruction surgery. It will largely depend on your health status, your implants' specifics, and how well you follow Dr. Shenaq's aftercare instructions.
The time it takes for breast implants to fully drop and settle (of "drop and fluff") after reconstruction surgery can vary depending on the individual. On average, it can take anywhere from several weeks to several months for the implants to fully settle into their final position.
The settling process can continue for up to a year. However, most settling occurs in the first few months after surgery.
Can I make my implants settle faster?
There is little that patients can do to affect the successful settling of breast implants, but there are ways to interfere with the healing process negatively.
Engaging in strenuous activity and failing to wear compression garments will delay proper healing and increase the risk of complications. They will not speed up the drop and fluff process.
What if my implants never drop and fluff?
Sometimes, smaller implants can take much longer to settle, as well as textured implants. Maintaining your follow-up schedule with Dr. Shenaq is key to understanding where you are in the process.
In the rare event that your implants do not settle and you experience pain or swelling that does not go away, contact Dr. Shenaq if you do not already have an appointment.
Get breast reconstructive surgery in Houston, TX
The healing process after breast reconstructive surgery can take months or even a year. That's why it's crucial to have a surgeon who makes time for you after the procedure to follow up on your care and results.
At Plastic Surgery of Houston, internationally recognized, board-certified plastic surgeon Dr. Jay Shenaq gives the very best care to all of his patients before, during, and after surgery.

Call our office in Houston, TX today to make an appointment to talk about breast reconstruction.